Policies
Core Policy
Definition of Core:
The core is the old unit, which was replaced by the new or rebuilt item.
Many replacement parts such as pumps, injectors, turbochargers and high pressure oil pumps have a core charge that is associated with the part. All cores must be like for like and include all parts and pieces that were received on your replacement product.
All cores must be returned in rebuildable condition to receive full credit.
Core Physical Condition:
No core credit will be issued for cores that have been in a fire, disassembled, or severely damaged or broken.
Partial core credit may be issued for cores that have a seized head and rotor, cracked housings, contamination (water, biodiesel, waste vegetable oil, etc), or missing parts or pieces.
Core Return Procedure:
Drain all fluids (oil, fuel, etc.) before the core is returned.
Use all plastic plugs and caps received on the replacement item on the return core.
Wrap in sturdy plastic bag to prevent leakage. Any wet packages may result in damaged or denied packages.
Pack the core in the ORIGINAL BOX. (THIS IS VERY IMPORTANT, MANY SUPPLIERS WILL NOT GIVE US CREDIT IF THE CORES ARE NOT IN ORIGINAL PACKAGING. Be sure to use any cardboard braces or internal cushioning provided.
Please include the core one of the invoice copies provided with the product and mark what cores are being returned.
All cores are to be shipped prepaid to INJECTED POWER SYSTEM SUPPLY, #4 1014 41 ST N Lethbridge, AB T1H 5M1
Shipping method is customers choice however Purolator is our preferred shipper.
Please email returns@injectedpower.com the tracking #. This allows us better tracking and prompt credit to your credit card.
Please see photos for explanation on core policy for specific products.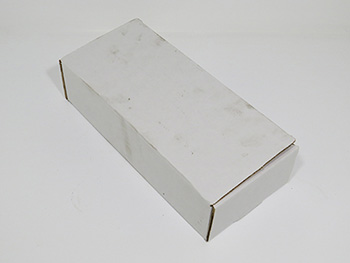 Return Policy
A return authorization must be obtained before returning a product. Any returns received without a return authorization number will not be processed. canadadieselparts.com will not be responsible for unauthorized returns. After reading the return criteria below, please complete and submit a return request against the order via the Order History section.
Return Information and Criteria:
Items must be returned within 30 days of the original invoice date.
A 15% restocking fee applies to all returned merchandise.
A restocking fee may only be waived if the item qualifies for an exchange toward a purchase of a product of equal or greater value.
All parts must be in new condition and contain all components or pieces. If part has been installed on the vehicle or has been used in any way the part cannot be returned.
The item must be in the original packaging and the packaging must be in new condition. The packaging must be unmarked and in new condition. Do not write on the package.
Some items are "Special Order" and therefore are non-returnable.
Any orders including, but not limited to, special order items that are cancelled after the products have been ordered or built by the manufacturer, may also be subject to a 15% restocking fee if the order is eligible for cancellation.
Canada Diesel Parts is not responsible for refund of freight charges.
Canada Diesel Parts is not responsible for return freight.
A Credit May NOT be Issued if:
Product has been installed or is in used condition.
Product is damaged (from installation, shipping or mishandling).
Product is not in original packaging.
Product is missing parts, manuals, warranty paperwork, etc.
Product serial number is different than the serial number shipped to the buyer.
Product is deemed not resalable upon inspection.
Product was a special order, discontinued, clearance or closeout item.
Electronic Items, including but not limited to, PMDs, FICMs, IDMs, ECMs, Engine Sensors, Performance Chips and Tuners are not eligible for a return for refund. If the item is thought to be defective please contact a customer service representative or view the Warranty Policy.
Apparel, Accessories and Novelty items are not eligible for return or exchange. No Exceptions.
Fuel Additive is not eligible for return or exchange. No Exceptions.
If a Return is Denied:
Products will be shipped back at the customer's expense.
Product shipment must be arranged within 10 business days of denial notice. If shipment is not arranged the items may be discarded.
Return Procedure:
Complete and submit a return request against the order via the Order History section.
Our return department will contact you by e-mail or phone within 24-72 hours (excluding weekends).
Our return department will issue a return authorization number and provide further instructions to complete the return.
Preparing your item for shipment:
Returns must be packaged securely in an outer package.
Clearly write your return authorization number on the outer packaging. Do not write on the original product packaging itself. Returned product must be in new, resalable condition, with all original packaging, parts, manuals, install documentation, etc.
Keep your tracking number until the return process is complete.
Upon receipt, all returns will be inspected, and, at our discretion, credit may be refused.
Customer is responsible for shipping cost incurred on returned products. Original shipping charges will not be refunded.
Please allow up to 10 business days after receipt of product for refund to be processed.
To Check the Status of a Return:
Have your return authorization number.
Have a tracking number showing delivery.
Email returns@canadadieselparts.com with you RA number or give us a call.
Inquiries without a valid return authorization number and proof of delivery will not be reviewed.
Shipping/Delivery Policy
Turnaround
All orders are shipped within 48 hours Monday – Friday 8:30am – 5:00pm
Carriers
We use the following carriers to deliver are orders: Purolator Express
Order Tracking
The Purolator tracking pin is provided on the order conformation at checkout.
Shipping Rates
The shipping rates are charged automatically at checkout based on the weight of your order and your location. Before the final checkout page you will be shown what the cost of your shipping will be.
Backorders/Low Stock
If an item is low stock or on backorder you will be notified by email and your order will be filled when stock arrives.
Warranty Policy
All products sold by CANADA DIESEL PARTS carries manufacture warranty.
This warranty varies with each manufacture. Some manufacturers warrant product for 6 months and some have a lifetime warranty. The warranty period is shown with each part description.
CANADA DIESEL PARTS reserves the right to repair or replace a product within the warranty period at our discretion.
Some Manufacturers pay labor costs at their specified rate and times. Manufacture warranty is at the discretion of the Manufacture. No warranty is offered directly by CANADA DIESEL PARTS however as a service we will process the warranty claims with each manufacturer.
If a warranty event happens please download the warranty form here and provide as much information as possible. We will promptly submit the part to the manufacturer for warranty and will advise as soon as we hear from them.
PLEASE NOTE: NO MANUFACTURE WARRANTS PARTS FOR WATER DAMAGE, DIRT/DEBRIS DAMAGE, MODIFICATIONS.
If you would like a copy of any of our supplier warranties please email us and we will provide a copy.
Pricing Policy
All prices on the Canada Diesel Parts website are subject to change. All prices quoted do not include GST or shipping charges. Please check current pricing before quoting your customers
---